Well it is that time of year; the end. New albums drop on Tuesdays, so that means next week will be the first albums of 08, which also means it is time for me to pick my top 10 albums of this past year.



10. Cauterize- "Disguises"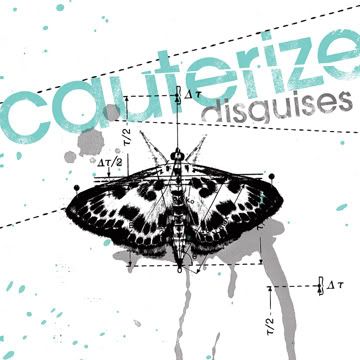 This band is just pure fun. The lyrics are great, the guitars are upbeat, and the songs are well written. There is nothing about this album that is mind blowing, but there isn't a single bad song, or boring part on the whole album. Is Cauterize the most talented group of guys? No it doesn't seem that any of them are really masters of their instrument, but they work well with what they have. This just a good album front to back. I don't understand why bands like Good Charlotte and Simple Plan are so popular, when bands like Cauterize exist.

My Favorite track: Porcelain

9. Every Time I Die- "The Big Dirty"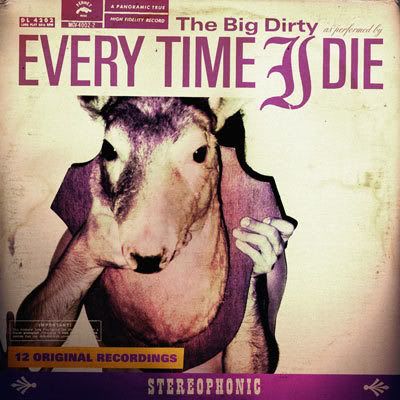 Crazy, hectic, harsh, and simply put: dirty. Every Time I Die is known for their hard rockin "fuck it" style of music, and The Big Dirty certainly doesn't dissapoint if that is what you were expecting. With some of their edgiest lyrics yet. One thing I feel is improved over previous albums is the overall song writing. While they may be known for their crazy style, some order to the chaos seems to work with this album. This band reminds me of Glassjaw on crack. This isn't an album you'd want to play in your car while you're out on a date, but if you ever feel like drinking some beer and getting rowdy this is probably for you. The style is straight rock n' roll on overdrive. The Big Dirty is pissed off, in your face, and makes no apologies.

My favorite track: Pigs is Pigs

8. Explosions in the Sky- "All of a sudden I miss everyone"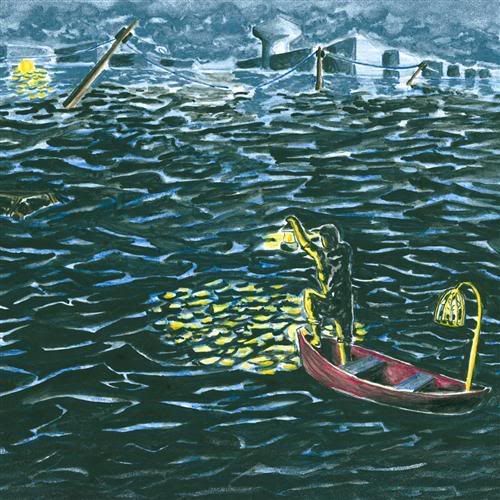 Honestly I would have loved to put this album in the #1 spot, but I just can't do that with an album that has no lyrics. I often criticize people who don't like a particular band because "they can't understand what the singer is saying." And I do have a great appreciation of instrumental music, however there are so many lyrically amazing artists out there, that I have to respect, so I cannot put this any further up on the list. I also understand the fact that most people WILL NOT appreciate a band like EITS because they are too narrow minded to see the simple beauty in their music. So what is this album like? It is exactly what the name the of the band and album implies. Imagine if you were laying out on a roof top on a warm summer night by yourself, and you got to see a meteor shower. That is how this album makes you feel. It is full of beauty and despair. Some times it is mellow, some times it is booming. It is a combination of natural sounding guitars, ambient drums and the occasional piano and other instruments mixed in. The songs are long, and cascading. The album has a very "live" sound to it. If you want something you can fall asleep too, or if you ever need to sit down and do some thinking, this album is for you.

My favorite track: What do you go home to?

7. Matthew Good Band- "The Audio of Being"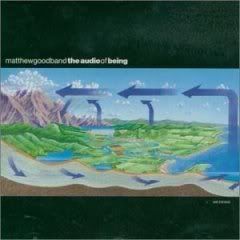 I remember when I was in highschool seeing a Matthew Good Band video late night on MTV2. I believe the video was for "The Future is X-rated." Back then I used to use kazaa and limewire and a slew of other illegal downloading programs. There only a few files to be had, some of the bands more prominant music from the mid to late 90's. Recently perusing itunes I discovered they had dropped a new album in August of this year. This band reminds of Radiohead meets Live meets the Smashing Pumpkins. It is alternative, it is dreary, and like Matthew Good Band's albums it is some what politically charged. The politics of the album are not over done, in fact a lot of the lyrics don't even make sense to me, although Matthew Good has always been known for his weird genius. This album is an acquired taste, but the production is top notch, the musicianship is unmatched, and the vocals are very powerful. This album is for anyone with an open mind.

My favorite track: Advertising on Police Cars

6. Cartel- "Cartel"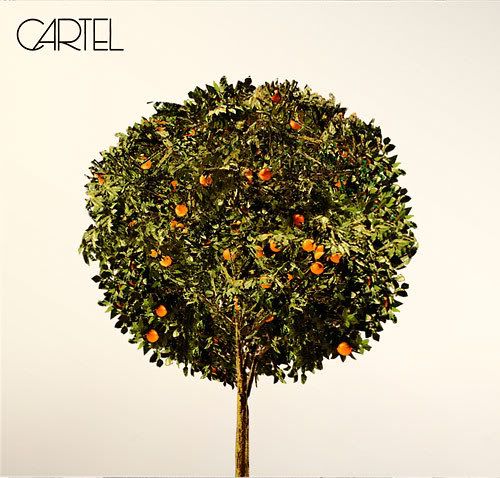 Admittedly this album is the first time I had ever heard Cartel, despite the fact that they had several releases prior. According to a good friend of mine this album is some what "experimental" for them, and after a few listens you cannot deny there are a lot of different influences playing into their songs (particularly later in the album) Yet every song stands out on it's own, and fits well with the album. The vocals are smooth, and the guitars are sparkling and bright. This album makes you feel like getting up and doing something after listening to it. The only track on the whole album I don't like is the Wasted Remix featuring Wyclef. Something about it just doesn't do anything for me.WIth that aside, this album is pure gold. It's fun, smart, and easy to listen to.

My favorite track: This is who we are

5. Envy on the Coast- "Lucy Gray"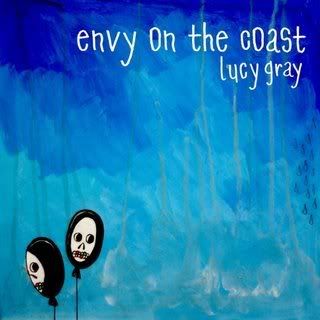 After listening to a few quick samples on itunes I liked what I heard enough to buy the album. I didn't think it was anything special, but I liked the sound. I was surprised after downloading the album at how well written and creative a lot of the songs on this disc are. The disc starts out with what sounds like an alarm clock, and then is quickly dominated by the vocalists raw, and passionate voice. The album starts out rockin' and has a pop-emo feel to it. It quickly shifts gears into amazingly simple piano lines, leaving a lot of space for vocal creativity (which the singer takes full advantage of) If there is anything I love about this album it is the pure simplicity of it, without being overly boring. The lyrics are meaningful, but not cliche. I'm not sure if this band is a Christian band, but there are a few references to god, and religion, but they are not offensive. This is an album for anyone who likes good music.

My favorite track: The Gift of Paralysis

4. Mae- "Singularity"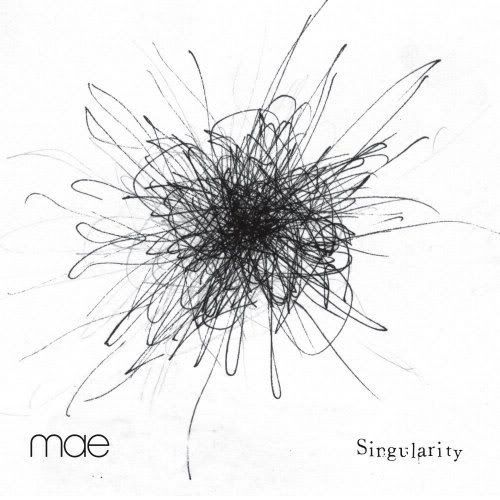 I first heard of M.A.E. two years ago shortly after their sophomore album dropped. I liked their catchy style, and smooth sound. It seems these days the radio is dominated terrible "bro-core" bands either talking about how much cocaine they blow, or how their mom's did not hug them enough. What happened to all the good rock n' roll? M.A.E. is the Collective Soul for the new generation. Just good rock songs, without terribly overplayed or cliche lyrics. It is apparent with Singularity that M.A.E. is a band full of extremely talented musicians, yet they never go overboard with ridiculous solos, but instead each musician does what is right for the song. The album is never overdrawn by endless tracks, and repetitive hooks. There seems to be a perfect balance between rock and the occasional "ballad". The production is tight, but not over steralized, the guitar tone is agressive but not rude. If you want a fun, upbeat album, with thoughtful lyrics, that is not in your face, then this is the disc for you.

My favorite track: Brink of Disaster

3. XDeathstarX- "We are the Threat"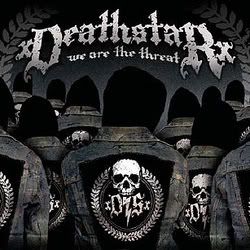 Two guitar players, a bassist, a drumer and...four singers? You've got it. This album is pure hardcore aggression from start to finish. Single out any one particular part of this band and you would probably laugh? The guitar tone is horrible, the double bass is overrused, the riffs are almost cheesy, yet some how xDSx makes it all come together. There is not one dull SECOND on this entire album. The vocals are some of the angriest I've ever heard, and this album has been fueling my workouts for months. One thing I love about xDSx is they do not pretend to be anything they are not. While a lot of bands "experiment" or "mature as musicians" xDSx is just here to play heavy fucking music, and kick ass. And what a wonderful job they do.

My favorite track: Because the Flesh is Weak

2. Through the Eyes of the Dead- "Malice"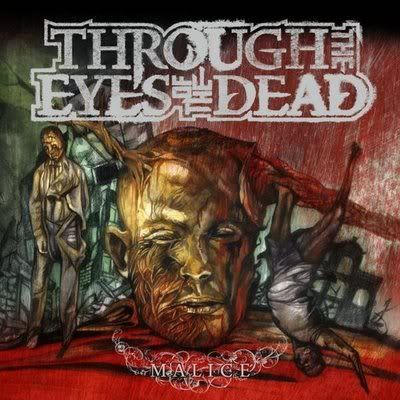 I know I have a lot of balls putting this at #2 (seeing as it is a death metal album) but TTEOTD has completely stepped it up, and took what was already a great metal band, and made something better than anyone imagined. With the addition of Nate Johnson on vocals these guys have created a metal masterpiece. Every track is brutal, chaotic, but well thoughtout, and interesting. There is no heaviness for the sake of heaviness on this album, every riff, every drum beat, every brutal scream serves a purpose and brings together one of the most harsh and pulverizing albums I've ever listened to. The vocals are deep, and brutal, though still mostly intelligible. The drums are absolutely insane, and the guitar tones are just SCARY. You will hate this album unless you like metal, but if you are a metal head, this is one of the best discs you will ever hear.

1. The Receiving End of Sirens- "The Earth Sings Mi Fa Mi"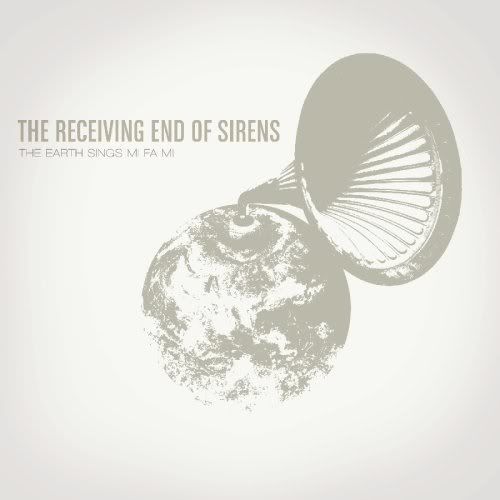 While most people heavily critisized this album, I think it was a logical step and progression from their last album. The biggest complaint about this album is that it is "boring" I don't know what album everyone else is listening to, but I hear an interesting, and complex composition of ambient sounds and thoughtful vocal melodies. This album is a dream brought on by audio creativity. The band incorporates more unatural sounds compared to their previous album, but maintains a lot of actual instruments. By using guitars sparingly they create a much more atmospheric sound, and by doing this gives the guitars that much more impact when utilized. Vocally they do very well even though losing on of their vocalists to the benign The Dear Hunter. This album not only demonstrates the maturity of TREOS, but is also a timeless piece, that I can pop into my player on any day, sit back and enjoy.

My favorite track: Smoke and Mirrors

All 10 of these albums see constant rotation on my ipod, and if you haven't heard of some of these bands they are definitely worth checking out and picking up.